Melbourne is continuing to claim the lion's share of build-to-rent apartments with Samma Property Group the latest developer preparing to break ground on a number of build-to-rent projects following a $750-million capital-raising.
Under a new partnership formed with investment firm Brightlight, Samma will roll out a hybrid model, dubbed 'designed-to-rent', which the joint venture partners said would be the first of its kind in Australia.
The model, aimed at millennials aged between 25 and 45, will offer "high-end" affordable inner-city apartments with 7-star NatHERS rating and 5-star green star certification.
This new model aims to create "engaging communities" that are inclusive and address the shortcomings of inner-city, high-rise developments such as isolation or lack of social connection between tenants or landlord and agents.
Samma and Brightlight plan to measure the ongoing impact and wellbeing of tenants by assessing community connections, certifications against environmental standards, and the health and wellbeing of residents.
Its first project, which will commence early next year, is planned for a 1000sq m site at 65 Haig Street in Southbank, which the developer picked up for $12.5 million in September, 2020.
The maiden development will be followed by three further shovel-ready projects—sites have already been acquired and permit processes are under way—comprising a total of 1400 apartments.
The four residential developments, to be constructed and delivered between 2022 to 2025, will eventually house more than 2800 residents.
Under Samma's longer term vision, a further 3100 apartments could eventually be built in 11 further developments worth $1.7 billion by 2028.
Samma Property Group director Simon Abdelmalak said the company identified a "noticeable gap" in the build-to-rent space and wanted to attempt something different.
"We are changing the way people can interact while they rent before they buy," Abdelmalak said.
"While we have seen rapid growth in the build-to-rent space, we are yet to see developments that encourage measurable connection, especially as rates of loneliness continue to rise.
"Samma's partnership with an impact firm like Brightlight, who are focused on the delivery of the UN Sustainable Development Goals, presents an unprecedented opportunity to offer residents authentic and meaningful connections and genuinely improve health and wellbeing."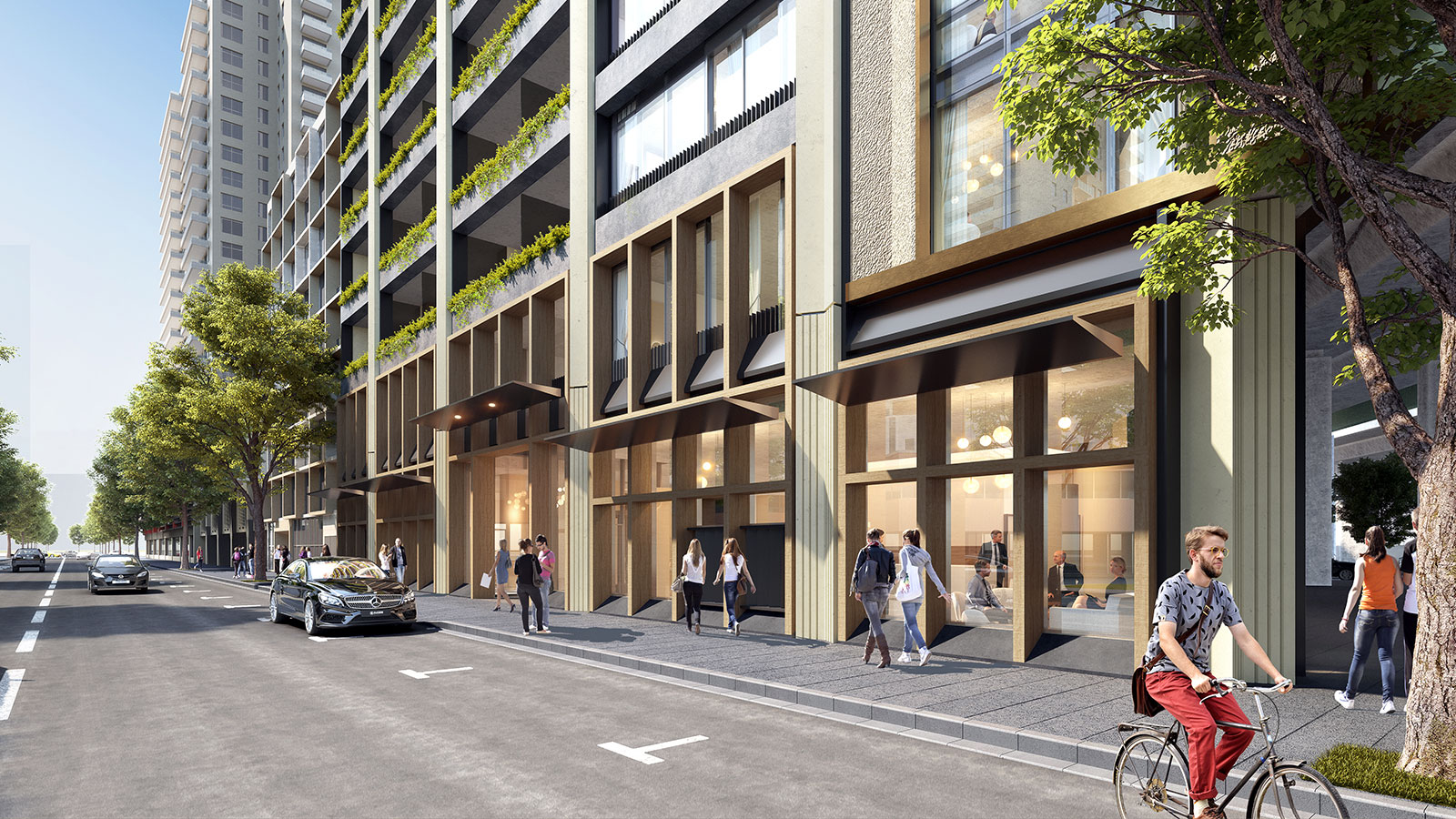 ▲ An on-site management team available to serve and support residents and an ongoing activity program aimed to improve mental health and wellbeing. 
Brightlight chief strategy officer Matthew Zschech said the new concept for the property sector would likely excite investors.
"Brightlight's partnership with Samma is creating new opportunities for investors to make a positive contribution to society through [this] strategy," he said.
"We are focusing on larger pools of capital and onboarding these asset classes to incorporate both societal and environmental."
Despite Melbourne's build-to-sell apartment market remaining subdued, the number of build-to-rent apartments at an advanced stage has surged by almost 70 per cent over the past year from 4700 units across 14 projects to almost 8000 in 21 projects.
Melbourne has been able to quickly advance projects in its pipeline due to the higher number of larger, scalable, permit-approved sites available, especially in the inner-city areas, while there is comparatively less competition for them from other sectors
The most active area incorporates the CBD and inner portions of Docklands and Southbank, with seven advanced projects, comprising 2700 units, including those with plans approved, submitted or already under construction.
Melbourne's inner north-west precinct, which extends to Footscray and Brunswick, has six advanced projects in the pipeline while the Yarra precinct, including East Melbourne, Richmond and a portion of South Yarra, has five projects in advanced stages.
Original article: https://www.theurbandeveloper.com/articles/samma-property-group-brightlight-build-to-rent-southbank-melbourne